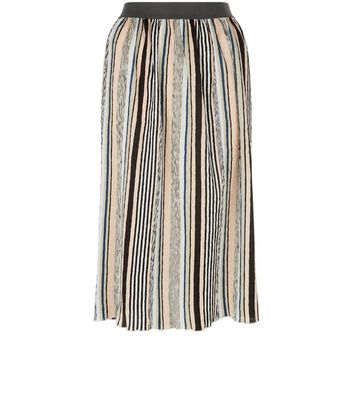 For stripes into an evening wardrobe when pairing this elasticated waist midi skirt with a white crop top and caged heels.- All over stripe print- Elasticated waist- Casual fit that is true to size- Midi length- Model is 58/176cm and wears UK 10/EU 38/US 6. Size: 10.
£12.00
Related Products
£12.99
Opt for a matching set on summer nights out with this pencil skirt paired with the matching crop top, snakeskin ankle strap heels and sunglasses.- Matching top available- Elasticated waist- Stretch scuba fabric- Cropped hem- Midi length- Slim fit that is closely cut- Lisa is 59/175cm and wears UK 10/EU 38/US 6. Size: 18.
£17.99
Petite. This dark green leather-look skirt is ideal for taking you from day to night. Team with a white top and block heel ankle boots for an everyday feel.- Leather-look finish- Side pockets- Casual fit that is true to size- Mini length- Model wears UK 10/EU 38/US 6 Petite size guide:UK size 4: Bust - 78cm, Waist - 60cm, Hips - 84cmUK size 6: Bust - 80cm, Waist - 62cm, Hips - 86cmUK size 8: Bust - 84cm, Waist - 66cm, Hips - 90cmUK size 10: Bust - 88cm, Waist - 70cm, Hips - 94cmUK size 12: Bust - 93cm, Waist - 75cm, Hips - 99cmUK size 14: Bust - 98cm, Waist - 80cm, Hips - 104cmUK size 16: Bust - 105cm, Waist - 87cm, Hips - 111cmFull leg length - 28/ 71cm. Size: 8.
£25.00
Blue Vanilla. Work special occasion try this floral print balloon skirt with a black crop top and ankle strap heels.- All over floral print- Pleated design- Flared design- Zip back fastening- Skirt length: 29"/73cm- Maya is 57.5/171cm and wears UK 10/EU 38/US 6. Size: 10.