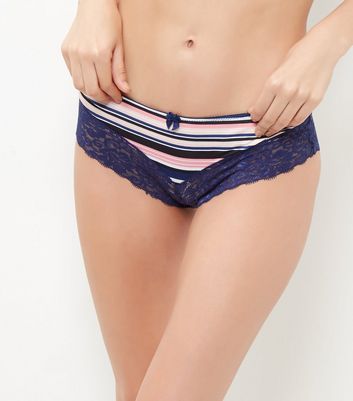 - All over stripe print- Elasticated waist- Bow detail- Contrast lace leg design. Size: 14.
£3.99
Related Products
£12.99
- 3 pairs of boxers included- All over check print- Casual fit that is true to size. Size: L.
£3.99
- All over floral design- Lace fabric- Scallop hem- Elasticated waist. Size: 14.
£5.99
- 3 pairs of briefs included- All over spot and floral print- Bow detail. Size: 10-11yrs.