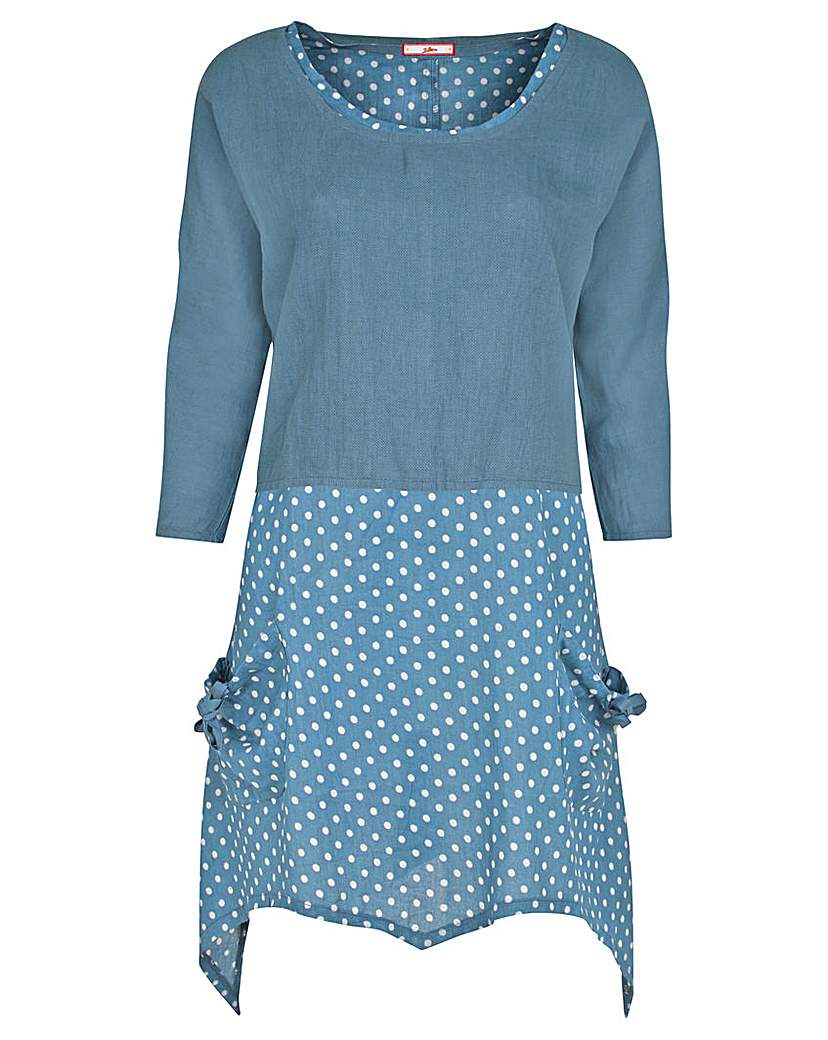 Laid-back and lovely - this loose-fitting versatile two-piece tunic, with a linen outer, is great for those late summer days. With sweet pocket details and a cropped style top, pair this tunic set with skinny jeans for an effortless look.
£50.00
Related Products
£28.00
Black and white frill top in a butterfly print. Perfect with black jeans for a transitional look.Scoop neckline.Long sleeves.Frill hem detailing.Length 66cm.100% Viscose.Machine washable.
£10.00
Evans black jersey top with ivory textured stripe detail, in short sleeves and round neck shape. Add some summer stripes in this casual top perfect for off duty style. Wear with jeans and comfortable flats for easy summer style.83% Viscose, 17% Polyester.Length:27".Machine washable.
£20.00
Evans ivory blouse with fluted cuffs and a double layer front panel, featuring 3/4 sleeves.100% Polyester.Machine washable.