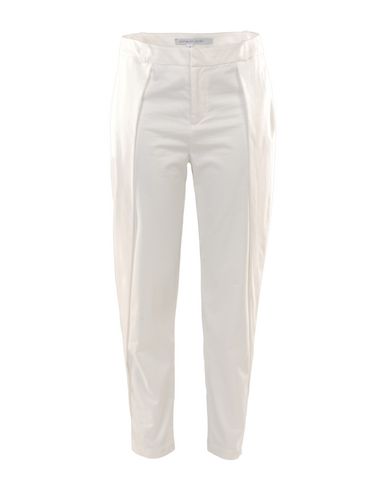 annie + jade is an eco-chic women's sportswear brand designed with the modern socially conscious woman that takes a multi-layered approach to green fashion.From ready to wear fashion to beach chic clothing annie + jade provides an array of alluring looks to dress stunningly for every moment. But the brand also commits to authentic green fashion values beginning with its fabrics. Natural organic recycled and / or fair trade: annie + jade materials always uphold an eco-fashion focus. Made in USA. Size: 10.
£109.00
Related Products
£88.00
jersey basic solid colour low waisted slim fit straight leg logo button zip multipockets chinos. Size: 29.
£24.00
WOW! These red faux-leather trousers designed by Kelly Brook are absolutely smoking hot. Designed to flatter your curves and perk up your bum, the soft flexible faux-leather is brushed inside so it's comfy against your skin. The chic zips to the hem mean you can wear these trousers tight and skinny or open them up a little for a more relaxed look with chunkier shoes. These are Kelly's perfect party pants - trousers designed for glam nights. Wear them with either Kelly's animal-trim jacket or your favourite glam top - these fab faux-leather trousers come in vibrant red, such a hot sultry colour for the party season.
£19.00
Bring back the '90s in these tapered-leg utility trousers. In a soft tencel fabric, these trousers come with upgraded detailing, a D-ring waist detail, adjustable hem and rounded side pockets. The trousers close with a zip-and-fly fastening. Team these versatile trousers with white pumps and a body for an on-trend '90s look.